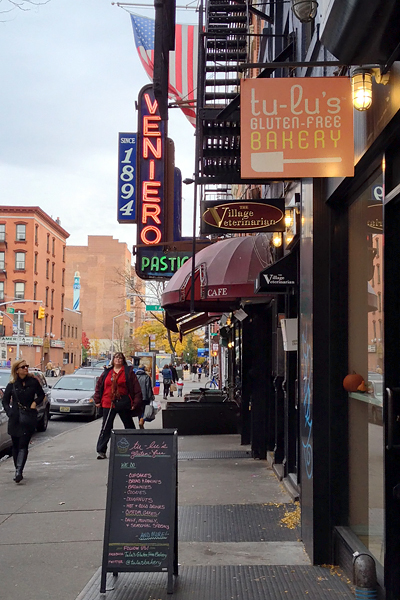 Read more about Tu-Lu's Gluten-Free Bakery and all of our NYC picks in New York City: The Gluten-Free Guide, available now on Amazon.
Tu-Lu's Gluten-Free Bakery is my new go-to bakery in New York. The baked goods are delicious, the facility is 100% gluten-free, and the staff is knowledgeable. Like most celiacs, I usually ask a series of questions about the food I'm ordering. I was happy to find that the staff at Tu-Lu's was very patient and spoke fluently about ingredients, allergens, and flavors. Most of Tu-Lu's sweets are made with a rice, potato, and tapioca flour blend, and some include almond flour as well. If you're nut-free, be sure to ask about their use of almond flour.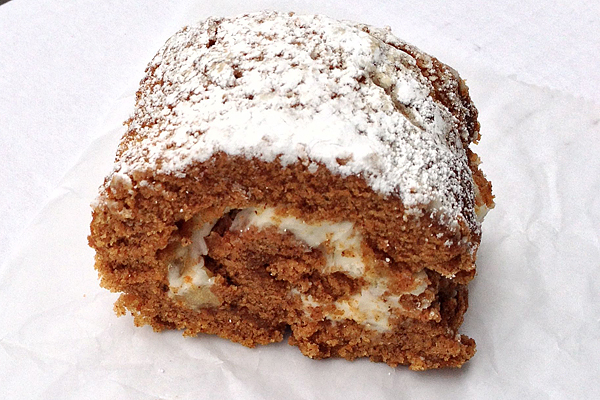 I visited the bakery on a Saturday afternoon, and a large selection of sweets was available, from cupcakes to cookies to creme rolls to savory pastries. Since I bake the basics at home quite a bit, I'm always on the lookout for more unique and intricate gluten-free sweets that I would never bake myself. It's no surprise, then, that the pumpkin roulade was my first choice. The pumpkin cake had just the right texture: soft, with a little chew, and not too crumbly. The creme tasted pumpkin-infused and was studded with candied fruit or nuts. This rich treat was perfect for sharing.
Next up was a savory white cheddar jalapeño corn muffin. I don't often have the chance to enjoy buttery biscuits and flaky, savory pastries, so I had high hopes for this muffin. The cashier indicated that these were best warmed and topped with jam. The muffin had a great cornmeal crumb, some jalapeño bite, a rich cheddar taste, and if I had taken the cashier's advice, I think this muffin would have been amazing. Eating it on the go on a blustery New York fall day did not do it justice. I'll be giving this muffin a second chance on my next trip.
Last but not least, I got a chocolate chip cookie, a great standard by which to measure a bakery. This was a surprisingly delicious oatmeal chocolate chip cranberry cookie, and it really won me over with its secret ingredient. Was it almond extract?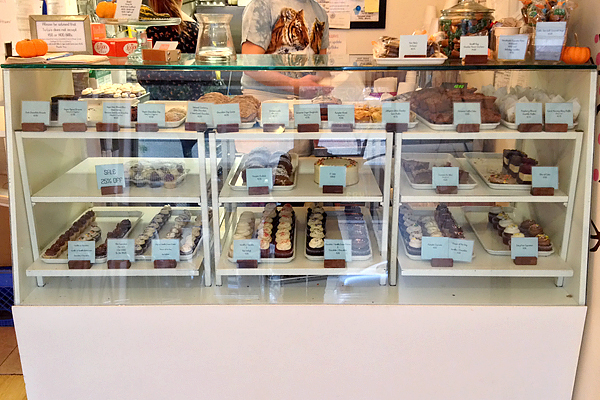 Have you tried any of these tasty treats at Tu-Lu's? What's your favorite New York bakery?
Where? Tu-Lu's Gluten-Free Bakery is located in the East Village: 338 E 11th Street, New York, NY (212-777-2227).