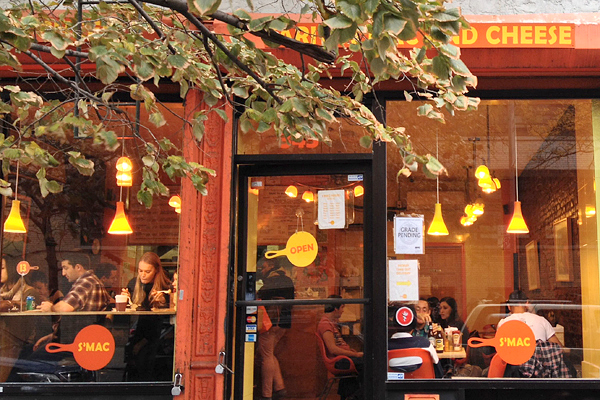 Read more about S'Mac and all of our NYC picks in New York City: The Gluten-Free Guide, available now on Amazon.
S'Mac serves up the ultimate comfort food: macaroni and cheese. While the restaurant is not a gluten-free facility, S'Mac does offer gluten-free elbow pasta (cooked in designated pots) and gluten-free breadcrumbs to top the baked dishes. The restaurant has an extensive menu of mouth-watering and sometimes surprising variations on macaroni and cheese. The Masala (creamy mac & cheese with Indian spices) and the Parisienne (brie, figs, shiitakes, and rosemary) are two of my favorites.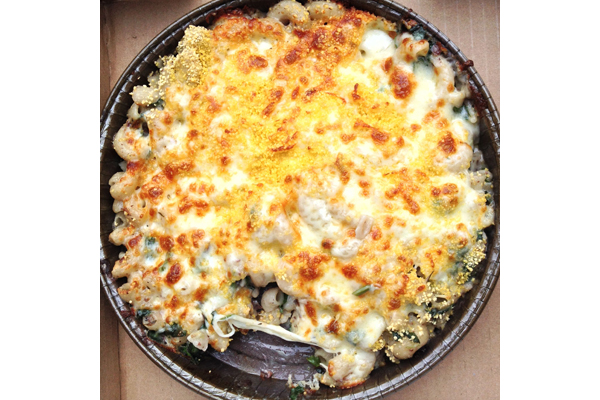 This time, we tried the Mediterranean, with kalamata olives, spinach, roasted garlic, and goat cheese. In other words, garlicky, salty, rich, and delicious. We went with the major munch size, which is great for sharing. If you want to try several variations (which is an excellent idea, by the way) I recommend ordering two or three noshes to share. Note that there is an upcharge for gluten-free pasta.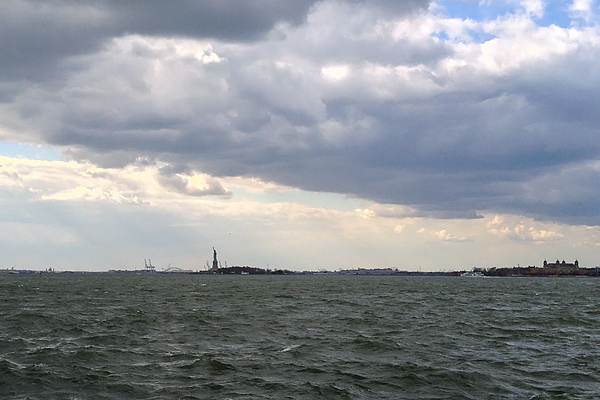 My only caveat about S'Mac is that the service tends toward the slow side. The East Village location is often quite crowded, and the wait can be long. If you go next door (towards 1st Avenue), you'll find the takeout counter, which can be much quicker. Who wants to wait longer than necessary when you have sights like this to see?
Have you been to S'Mac? Which mac & cheese is your favorite?
Where? S'Mac is located in the East Village: 345 E 12th Street, New York, NY (212-358-7917).