Travel should be fun, exciting, and inspiring. But when you're celiac, gluten sensitive, or gluten intolerant, travel often requires leaving your safe kitchen and venturing into the unknown. How do you know where to go, what to eat, and what to avoid? With our tried-and-true gluten-free travel tips, you can prepare for any destination — even if you're heading overseas or if you've never traveled gluten-free before.
Gluten-Free Travel Tips: Before Your Trip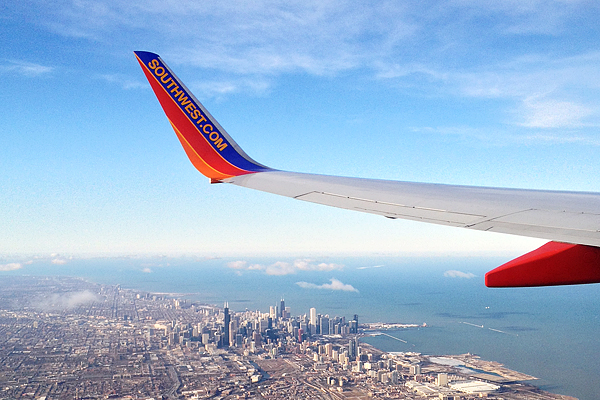 Research Your Destination Online
Make your research quick and easy by downloading gluten-free travel guides for your destination. Or start with a Google search for your destination. You'll discover anywhere from a handful to hundreds of results, ranging from restaurant reviews to essays to city guides. You can try using a gluten-free search engine or a restaurant-specific search engine like Yelp to read about others' experiences.
Call Ahead
Compile a list of potential gluten-free restaurants, bakeries, and hotels to visit. Then call ahead to speak with the manager. Question him or her about gluten-free options, food preparation, and cross contamination. If calling isn't an option, emailing works just as well. Use your best judgment to narrow down the list.
Choose Hotels Carefully
Extended stay hotels often include kitchenettes in each room. With your own kitchen, you'll have the option to cook away from home. Many other hotels can provide a mini refrigerator or a microwave upon request for more basic food preparation and storage.
Talk With Your Hosts
If you plan to stay with friends or family, discuss how everyone involved can accommodate your gluten-free needs. If possible, request that your hosts have some familiar gluten-free products on hand. Plan accordingly if you need to bring or purchase uncontaminated cookware, utensils, or sponges to make use of the kitchen.
Pack Snacks
Stay fueled for the trip. This can be as simple as stocking up on your favorite gluten-free products for travel at your local supermarket. If homemade is more your style, prepare some easily portable foods, like fresh fruit and vegetables, crackers and hummus, sandwiches and wraps, or homemade baked goods.
Gluten-Free Travel Tips: In Transit
In the Air
Some airlines offer gluten-free snacks and meals for purchase or as part of the regular meal service. Call the airline to make your request a week in advance. Then follow up with the airline's agents when you check in at the airport. Always pack meals or snacks as a backup, though. Unfortunately, special meals can be misplaced and or in low supply in flight.
In the Car
Plan to stop at some gluten-free restaurants and shops along your route. Prepare a few meals ahead of time and pack them into a cooler. Don't forget to bring along a few snacks as well, especially if the options on your drive are limited. Consider packing your personal kitchenware or additional food for the duration of your trip if space allows.
On a Boat
Research cruise operators that have successfully accommodated gluten-free travelers. Before booking, contact the company directly to be sure that the ship can meet all your needs. Make sure to connect with your point of contact on the ship as soon as possible in case questions or issues arise.
Bottom Line
At a minimum, always pack enough food to prevent yourself from going hungry while in transit. During layovers, road trip detours, or stops in port, you'll almost always be able to find an emergency snack or two if necessary.
Gluten-Free Travel Tips: At Your Destination
Ask Questions
Even though you've already called ahead and spoken with the restaurant, bakery, or hotel manager, be sure to inform the staff of your needs in person. Don't hesitate to ask specific questions about each menu item. What's in the sauce? Do the French fries have a separate gluten-free fryer? Is the gluten-free pizza made with dedicated utensils and equipment?
Use Dining Cards
Order or download gluten-free dining cards throughout your trip. With their to-the-point description of celiacs' dining needs, these reusable cards are helpful for communicating with chefs and restaurant staff. Available in dozens of languages, dining cards can be lifesavers when traveling abroad and working around language barriers.
Be Flexible
Plans can change on a whim. The restaurant you selected might sell out of its gluten-free options before you arrive. Or your travel companions might vote against trekking to that bakery you had your heart set on. Don't hesitate to move on to the next place on your gluten-free list, rely on the snacks you've packed, or stock up at a nearby health food store as necessary.
Once you've planned and prepared, enjoy your trip! Greater awareness of celiac disease and the gluten-free diet means that you can travel gluten-free to many places around the globe. Enjoy gluten-free hotdogs in several major league ballparks, fresh pasta in many trattorias in Italy, piping hot soup throughout much of Vietnam, and galettes with a view of the Seine in France.
Have questions or need advice on planning your gluten-free trip? Don't hesitate to contact me for gluten-free travel tips!
This content has been updated for 2018. An abridged version of the original essay was published in the National Foundation for Celiac Awareness's July 2014 newsletter.