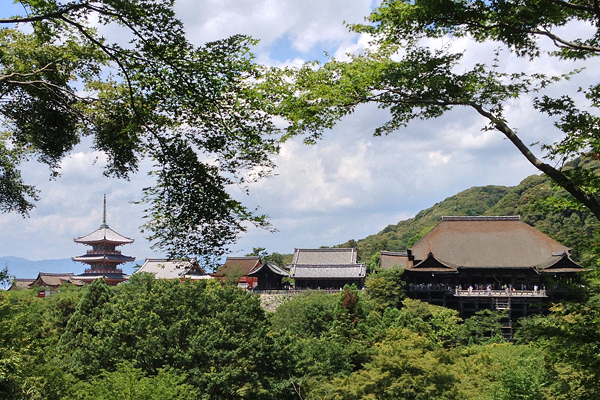 This Thanksgiving, I was extra thankful for the family gathered around both of our Thanksgiving tables, all of the delicious food we worked together to prepare, and travels past, present, and future. Travel and [food] exploration have become such an integral part of our lives—so much so that we are able to go about our daily lives in DC while on a six-month layover in the midst of our round-the-world trip.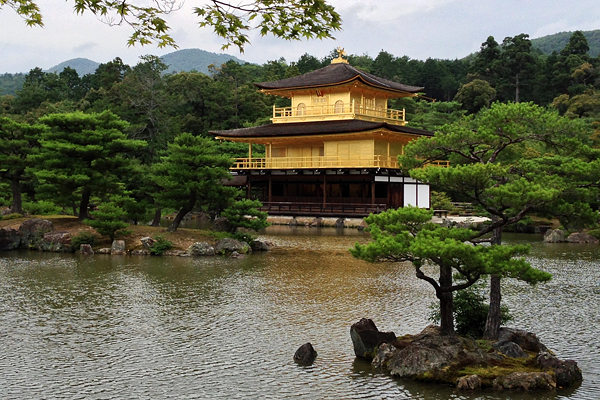 You may recall that this epic trip, booked with a oneworld Explorer Award, began in Paris, where we took in the sights, walked for miles from le Marais to the Latin Quarter to the Trocadero and back, and enjoyed the opulent buffet at the Park Hyatt Paris-Vendôme, gluten-free galettes at the Galette Café, and a perfect lunch at Fish La Boissonnerie. From Paris, we flew to Helsinki in order to catch a brand new Dreamliner to Tokyo. After a long but restful ten-hour flight and a confusing but fun three-hour bullet train ride, we finally arrived in Kyoto.
The Hyatt Regency Kyoto was our oasis for three nights, and we took full advantage of every facility, perk, and deal we could muster. First up was a complimentary taxi ride to the hotel from the Japan Rail Kyoto Station, a five or ten minute ride. This deal is currently featured on the Hyatt website, so if you're planning a stay in the near future, take advantage, but be sure your taxi is coordinated via the MK VIP taxi kiosk. We had some trouble locating the correct taxi company upon arrival and were able to take advantage of this deal upon leaving the hotel for the train station instead. Next up was a ¥3000 (about $30) reusable coupon valid at any of the hotel's restaurants or bars. While our Hyatt Diamond status granted us free breakfast either at the western buffet or the Japanese restaurant, the coupon came in handy for lunch, dinner, drinks, or all three.
The Hyatt Regency Kyoto boasts several restaurants, including Trattoria Sette (pasta and risotto), The Grill (surf and turf), a pastry boutique, and Touzan (Japanese food and drinks). The vast majority of our ¥3000 coupon-induced spending took place at Touzan, with all of its cozy, subterranean charm. The onigiri, which came in a set of three (plain, salmon, and my favorite, umeboshi), proved to be a solid choice for a shared bar snack or even a small dinner. Of course, these rice-based morsels were even tastier when paired with a tropical drink, plentiful on Touzan's summer menu and made tableside, always with a flourish.
Touzan's menus carefully note allergens, including wheat, so gluten-ful food can easily be avoided. Many of the restaurant's offerings are made with wheat-based soy sauce and miso, so be sure to peruse the menu carefully. The Japanese breakfast is unfortunately largely off-limits, as the fish and egg are cooked with soy sauce, so admire it from afar and opt for the safe fruit, vegetables, eggs, and cheese from the western buffet instead.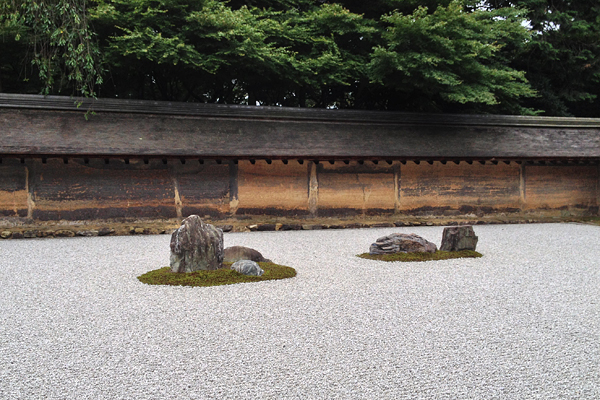 As always, our primary goals while traveling are to explore and cover as much ground as possible as economically as possible. With the taxi and restaurant coupons, Diamond breakfast perks, and reasonable midsummer rates, the Hyatt Regency Kyoto provided the ideal base from which to explore Kyoto. While the hotel is a short drive or a 15-minute walk from downtown, buses and local trains were easy to locate nearby, making trips to the Ryoan-ji rock garden, Kiyomizudera temple complex, and Kinkaku-ji pavilion and gardens easy. Check back tomorrow for more on our findings in central Kyoto!
Where? Touzan and the Hyatt Regency Kyoto are located just south of central Kyoto: 644-2 Sanjusangendo-mawari, Higashiyama-ku, Kyoto (+81-75-541-1234).