Whether you're a busy parent, an overbooked student, or an active athlete, chances are, you need a little extra energy from time to time. If you're a Bakery On Main fan (and what gluten-free person isn't?!) you probably start your day with some of their tasty oatmeal or one of their delicious granolas. But what if you need a quick snack to throw into your purse, backpack, or gym bag to enjoy on the go? Bakery On Main Truebars to the rescue!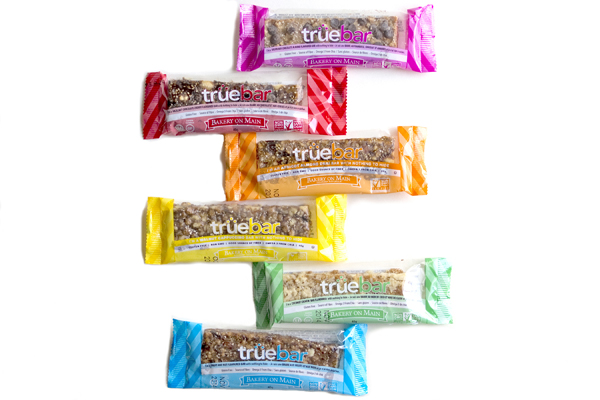 These fruit and nut bars are packed with healthy ingredients, like fiber, omega 3s, protein, and low-glycemic ingredients like chia seeds, brown rice syrup, agave nectar, and a variety of nuts. No matter your flavor preference, there's a Truebar for you. If you want a straightforward bar, go for the fruit & nut bar (blue) or the coconut cashew bar (green). If you like fruit and chocolate, the hazelnut chocolate cherry bar (red) or the raspberry chocolate almond bar (pink) is for you. If you love a little spice, you have to try the walnut cappuccino bar (yellow) or the apricot almond chai bar (orange).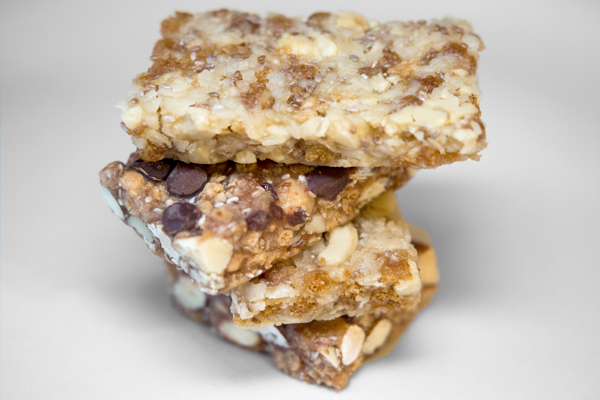 Like all of the company's products, Bakery On Main Truebars are gluten-free, certified by the Gluten-Free Certification Organization. They are also non-GMO, Kosher, dairy-free, casein-free, and all natural. They're great for a boost of energy any time of day and so easy to grab on the go. With so many tasty flavors, there isn't a bad choice in the mix, but if we had to pick a favorite, it would definitely be the apricot almond chai. What's your favorite flavor?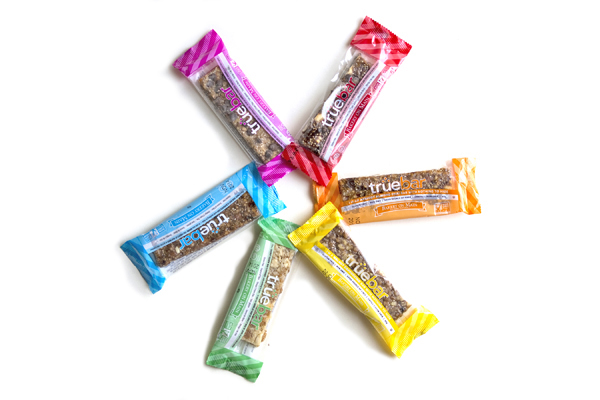 Where to Buy? Purchase Bakery On Main Truebars on the company's website, via Amazon, and in supermarkets throughout the United States.
Disclosure: Bakery on Main generously provided us with Truebars for review. All enthusiasm and opinions are our own.