Washington DC is a fantastic city for walking. Not only is the National Mall pedestrian-friendly and also conveniently the location of most of the Smithsonian museums and many of the monuments, but much of the rest of the district's neighborhoods are well-connected and walkable as well. As a car-free resident, I take full advantage of this benefit.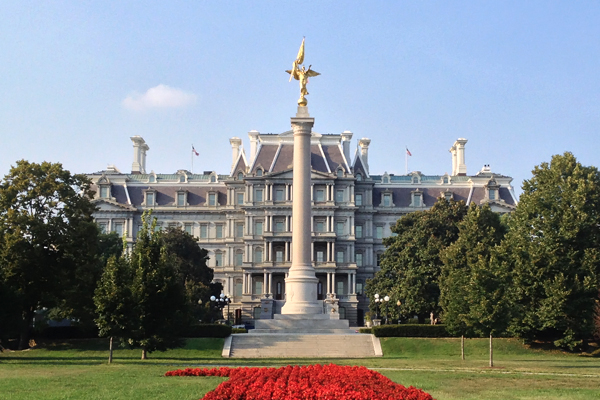 I work in downtown DC, just north of the Washington Monument and just west of the White House. This makes for some pretty incredible sightseeing. On an average day I can marvel at the massive Second Empire style Old Executive Office Building, circumnavigate the World War II Memorial, or climb the steps of the Lincoln Memorial.
On a recent lovely day, I took a long post-work walk to Adams Morgan, where the DC/Arlington Gluten-Free Happy Hour Club had planned a meetup at our local Mellow Mushroom. This took me past the White House, up Embassy Row, through Dumbarton Oaks, along Kalorama, and finally to Adams Morgan.
This was my first Gluten-Free Happy Hour Club event, and now I can't wait to go to the next one. I've become adept at doing my own gluten-free research, but personal recommendations are always the best. Get a pizzeria full of gluten-free eaters together, and you're bound to hear some great tips for keeping healthy, satisfied, and happy. Thanks for the camaraderie, GFHHC!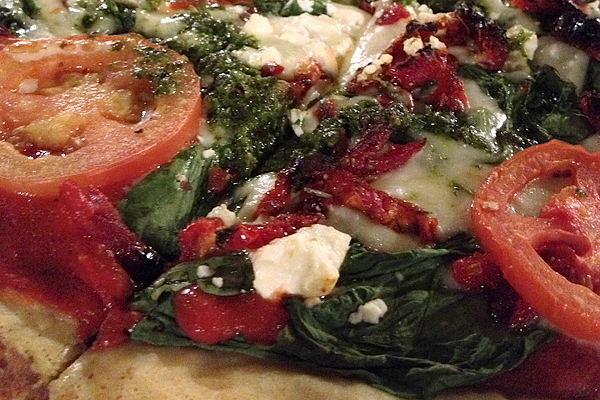 Now onto the most important part of the night: the pizza! Many Mellow Mushroom locations serve gluten-free pizza, so be sure to check the MM site for your local menu. Paired with one of their many unique topping combinations, this pizza is hard to beat. I ordered the Kosmic Karma, which includes pesto, feta, sun-dried tomatoes, fresh tomatoes, spinach, and mozzarella. Cheesy and garlicky, with a hint of fresh veggies, this is my ideal pizza. The crust, made with bean flour, rice flour, and tapioca starch, is a tasty balance between chewy and crunchy. With eight slices, this pizza also makes for plenty of leftovers.
How did get there? No deals here, aside from my free mode of transit. Thanks to the Gluten-Free Happy Hour Club for the invitation!
Where? Mellow Mushroom is located in Adams Morgan: 2436 18th Street NW, Washington, DC (202-290-2778).