When I learned that the Gluten & Allergen-Free Expo would be stopping in Atlanta on May 17 & 18, I jumped at the chance to attend as an official blogger. Could there be a better way to learn about what's new in the gluten-free world and sample a few travel snacks while we're at it? Following is a roundup of some of the best products and booths at the Expo. Stay tuned during the coming weeks for in-depth reviews of my favorite gluten-free products for traveling!
Find Me Gluten Free & Send Me Gluten Free
Find Me Gluten Free, the gluten-free restaurant search engine we all know and love, had a big announcement at the Atlanta gluten-free expo. Send Me Gluten Free, a gluten-free subscription service, is launching in summer 2014! This sounds like a great way to try new gluten-free snacks year round, and if you sign up now, you get one month free.
Bakery on Main
Bakery on Main dazzled us with their full gluten-free line of oatmeal, granola, granola bars, and truebars. While we love everything Bakery on Main makes and can usually be found with a granola bar or six on hand for a snack emergency, we are the biggest fans of their oatmeal. Healthy, filling, instant, and portable: perfect for breakfast while traveling!
i heart keenwah
As quinoa enthusiasts, we could not have been more excited to try these snacks from i heart keenwah—and they totally exceeded our expectations. Packed with lightly roasted quinoa, nuts, dried fruits, and chocolate (if you're lucky), we can't wait to take these superfood clusters on all of our travels.
Way Better Snacks
Way Better Snacks seriously take chips to the next level. Not only are they made with unique, healthy ingredients like black beans, pumpkin, chia seeds, and brown rice flour, but many of the ingredients are sprouted. Talk about a nutritious chip!
cooksimple
cooksimple wowed us with their easy-to-cook cowboy chili and authentic (we think!) cowboy hats. These quick, healthy meals are perfect for busy gluten-free eaters, and they are easily customizable to boot. We can't wait to whip up the coconut curry and tamale pie.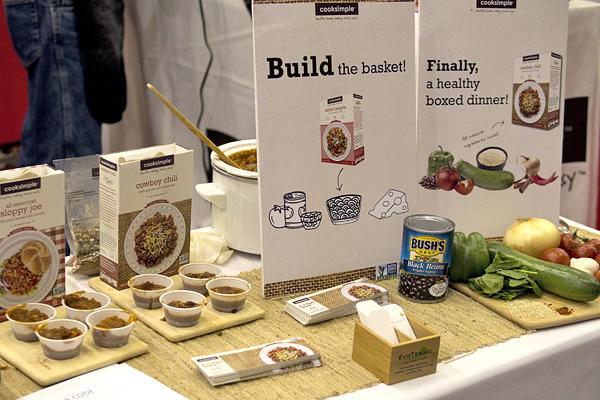 Ardenne Farm
We've tasted a lot of gluten-free cookies, cakes, and muffins in our time—all for science, of course—and the baked goods from Ardenne Farm are by far the fluffiest and most flavorful we've had. The gluten-free expo crowd clearly agreed, as the Ardenne Farm ladies baked up a storm all weekend to keep everyone happy and full. We'll be baking some of our own soon!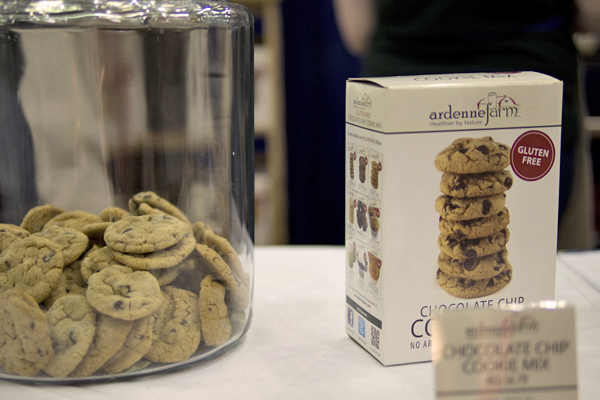 Go Picnic
As frequent fliers, we're always happy to find GoPicnic snacks and meals in airports and transit centers. Most are gluten-free (be sure to check the label) and are filled with fun components like edamame kale dip, tuna and crackers, and fruit bars. Now that Go Picnic has announced breakfast packs, we know what's next on our to-sample list.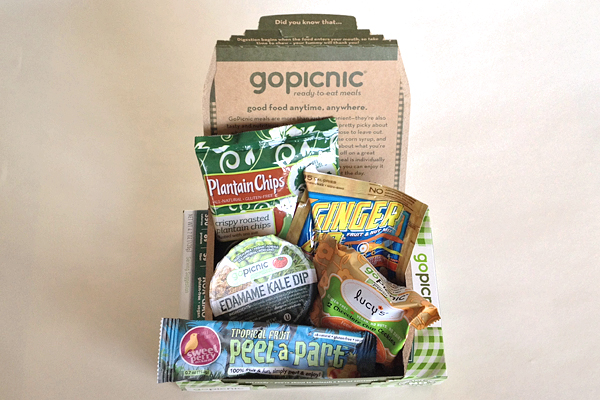 Canyon Oats
Made with whole oats and a generous helping of nuts and dried fruit, Canyon Oats make for a great quick breakfast. Add water, let steep for a few minutes, and enjoy!
Enjoy Life
Enjoy Life makes a huge variety of delicious snacks, each of which is not only gluten-free but also free of the 8 most common allergens. From s'mores bars to cherry cobbler bars to granola to plentils (lentil-based chips), these are all snacks we feel great about eating.
Schär
Schär is a longtime favorite for us and many other gluten-free eaters, and we always like to see what new products they are working on for the gluten-free community. Schär's graham crackers are exactly what you need for your summertime s'mores!
Udi's
A major (and majorly tasty) force in the gluten-free market, Udi's never ceases to amaze. We loved their mini quesadillas, made with Udi's gluten-free tortillas, as well as their delicious new peanut butter coconut cookies.
Glutino
While we loved sampling these mini pancakes and chocolate wafers, our favorite Glutino product will always be the pretzels. We love packing these for a satisfyingly crunchy and salty snack on our travels.
Smart Flour
We'll take ancient grains any way we can get them, especially when pizza is involved! This frozen pizza from Smart Flour is made with sorghum, amaranth, and teff, and it's incredible. You can find frozen Smart Flour pizzas at Whole Foods and Smart Flour crust at your local Mellow Mushroom.
Bard's Beer
A taste of Bard's Beer, the original sorghum malt beer, was the perfect way to finish out a fantastic event. Cheers to the gluten-free community and many more gluten-free expos to come!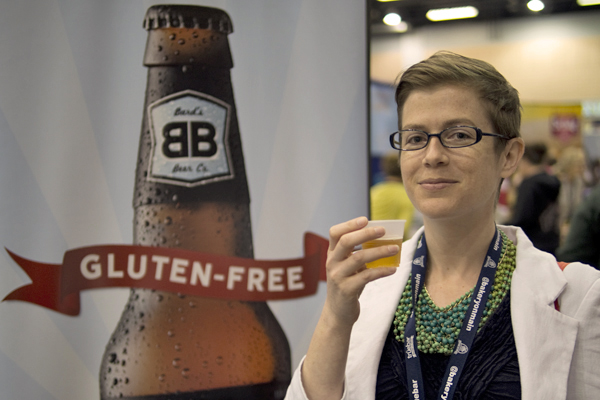 With events scheduled around the country all year long, there's bound to be a Gluten and Allergen-Free Expo in your area soon. Check out the schedule and buy advance tickets here!