2014 was a stellar year for gluten-free travel! The Gluten-Free Jet Set team traveled by plane, train, bus, car, and foot, visiting more cities than we can count in seven countries (Chile, France, Germany, Mexico, Netherlands, United Kingdom, United States) and three continents. We tried everything from street food to high tea to local markets, and we ate more fresh gluten-free bread than we ever thought possible. It was tough to pick favorites, but we persevered to bring you our best gluten-free travel highlights from 2014. And take note: we haven't written about some of these destinations on the blog yet (stay tuned!), but if you follow us on Instagram, Facebook, or Twitter, you'll get a sneak peek of some of these amazing destinations.
Best Gluten-Free Travel Destination #1: Amsterdam
Amsterdam totally won us over with the city's focus on healthy food. From fresh yogurt for breakfast, picnic sandwiches and salads for lunch, and gluten-free pasta with mussels for dinner, the city boasted tons of good-for-you options. We also fell in love with the Amsterdam Foodhallen, a great place to spend your evening roaming among the delicious-smelling food stands and wine bars.
Best Gluten-Free Travel Destination #2: Berlin
Berlin is a perennial favorite, and each visit to this culturally-rich city introduces us to new local specialties. On this trip, we were lucky to be able to explore the new organic, vegan, and gluten-free bakery Jute Bäckerei, which bakes a mind-boggling array of breads, buns, sweets, and sandwiches with an equally impressive array of grains. A holiday visit to Berlin is never complete without a trip or two to the Christmas markets, and we also soaked in the festive feel with a mug of glühwein and a bite of marzipan.
Best Gluten-Free Travel Destination #3: Chicago
This year's stop in Chicago was short but both sweet and savory. We successfully completed our quest for the best gluten-free deep dish pizza at Chicago's Pizza, where we tried both the regular deep dish (incredible) and the stuffed crust (even more incredible). We finished that off with the best gluten-free donuts on the planet at Do-Rite Donuts, where the maple bacon donuts were hot and fresh.
Best Gluten-Free Travel Destination #4: Durham, NC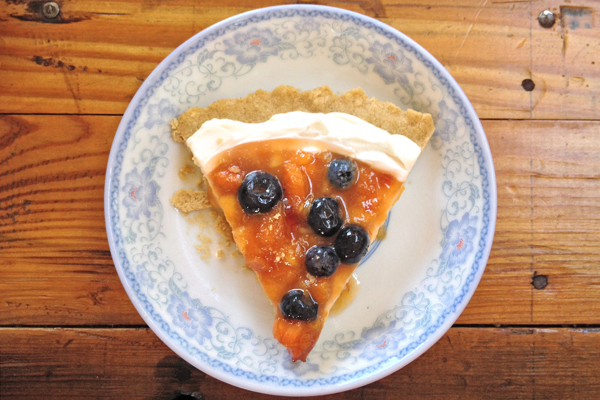 This year we moved our home base south to Durham, where we have been nothing but impressed with the gluten-free community. We've come to rely on the gluten-free and vegan treats from Joie de Vegan and DaisyCakes, eaten more than our share of tacos and Tex-Mex, and even indulged in gluten-free pita. As cider lovers, we're also happy to be near local cideries Bull City Ciderworks and Sourwood Brewing Company. Though it's now home for us, this small city makes for a great gluten-free travel destination, too!
Best Gluten-Free Travel Destination #5: London
Our search for fresh gluten-free bread was richly rewarded in London, where we visited the brand new Beyond Bread, as the bakery tempted passersby with smells of fresh baguettes, bread, muffins, and mince pies. Gluten-free eating doesn't really get any easier than it is in London. We sampled everything from fish & chips to curry to sushi to falafel to healthy fast food in every corner of this international city.
Best Gluten-Free Travel Destination #6: Mexico City
We arrived in Mexico City with a list of foods we absolutely had to try, and then we spent the better part of a week seeking out those delicious smells and flavors throughout the city's markets. We tried tacos, tostadas, tlacoyos, and more, and even sampled drinks at the Museum of Tequila and Mezcal. With Mexican cuisine's focus on corn (not wheat), this city was paradise for gluten-free eaters.
Best Gluten-Free Travel Destination #7: New York City
We were lucky to fit in several visits to New York City this year, each time adding more gluten-free bakeries, healthy lunch joints, and great late night spots to our list. We even got to try the city's newest 100% gluten-free restaurant Colors and shop at the Upper West Side's completely gluten-free market, G-Free NYC. From risotto to cupcakes to taquitos, New York City truly has something for every gluten-free eater.
Best Gluten-Free Travel Destination #8: Paris
Paris is always a good idea, and it proved to be a wonderful idea in 2014. The food culture in Paris changes slowly, and it's finally begun to embrace gluten-free cuisine. We sampled fresh gluten-free bread at several specialty bakeries, ate buckwheat galettes at numerous crêperies, and indulged in more than our fair share treats at gluten-free patisseries. We're happy to say that Paris is now one of our top gluten-free destinations, and we'll be sharing much more on this glamorous city soon.

Best Gluten-Free Travel Destination #9: Santiago
When we decided to visit Santiago, we understood that dining out might prove to be a challenge. Instead of focusing on restaurants, we shopped till we dropped at the city's sprawling and chaotic fruit and vegetable market, La Vega, sought out Santiago's longstanding gluten-free bakery, Panadería del Pueblo, and explored every health food shop and supermarket we could find. We also indulged in a truly magnificent meal at Santiago's only gluten-free restaurant, Bar Italia.
Best Gluten-Free Travel Destination #10: Washington, D.C.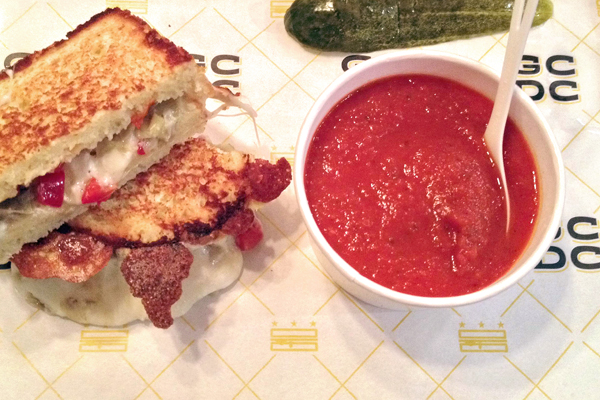 We can no longer call Washington, D.C. our home base, but we can still celebrate all of the great gluten-free things the district has to offer. We're in love with gluten-free grilled cheese from GCDC, which sources gluten-free bread from the amazing Goldilocks Goodies, gluten-free breakfast and lunch waffles from Wicked Waffle, and upscale gluten-free meals from the Blue Duck Tavern. It's definitely high time to plan another gluten-free trip to Washington, D.C.
Your turn! What were your favorite gluten-free destinations in 2014, and where are you heading in 2015? Tell us in the comments!