Read more about all of our NYC picks in New York City: The Gluten-Free Guide, available now on Amazon.
Waffles can be an any-time-of-day food, and no one demonstrates this better than Waffle & Wolf in Brooklyn. At two in the afternoon, the small dining area was packed with hungry waffle lovers debating among about two dozen sweet and savory combinations. All sandwiches can be made with regular waffles or with gluten-free (and vegan!) buckwheat waffles. The buckwheat was a delicious complement to my sweet and savory walnut, apple, goat cheese, and honey waffle sandwich. As a buckwheat fan, I imagine it would go well with any of the menu items.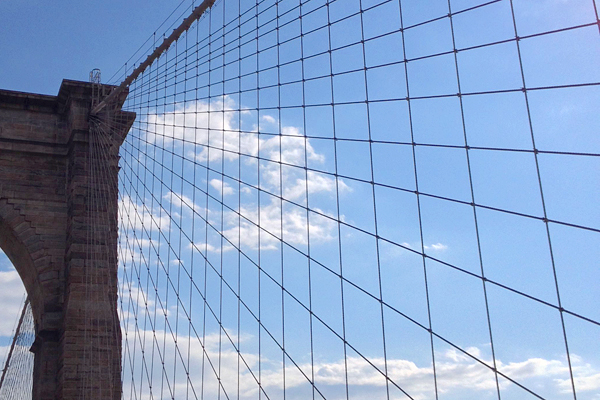 Polish your waffle off with a hot cup of coffee and a stroll around Williamsburg, and you'll be glad you did. Waffle & Wolf is well worth the trip over the bridge, whether you're a local or just a tourist on a quick layover en route to Christmas in Europe!
Where? Waffle & Wolf is located in Williamsburg: 413 Graham Ave, Brooklyn, NY (347-889-6240).