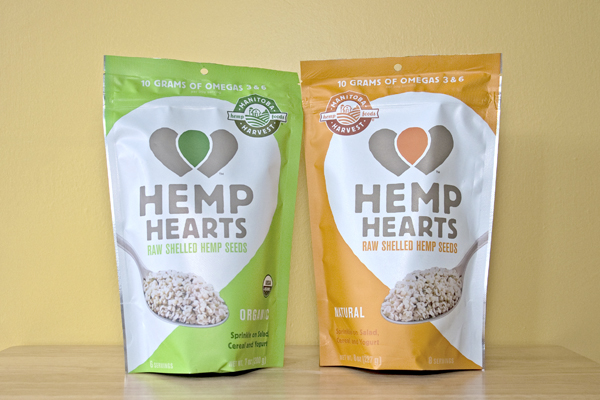 For years we've loved the uniquely tasty and healthy properties of Manitoba Harvest hemp hearts. They're delicious when sprinkled into a power salad or on top of a creamy soup, and they lend any dish a light, nutty flavor. They're also gluten-free and have tons of nutritious benefits. Hemp hearts contain about 33 percent protein, along with lots of omega-3s, iron, and vitamin E. They're especially great for active people, vegetarians, and gluten-free eaters. Love the term or hate it, hemp hearts are definitely a superfood.
Since February is made for celebrating both your heart (Heart Month) and your sweetheart (Valentine's Day), we are excited to show off a few ways to get sweet with this heart-healthy food. Grab a bag of Manitoba Harvest hemp hearts, and celebrate your heart with us!
Black Bean & Manitoba Harvest Hemp Heart Brownies
These Black Bean & Hemp Heart Brownies will satisfy any chocolate craving. They're dense and fudgey, and they taste so much like traditional brownies that you'd never guess the two surprise ingredients. The black beans replace the flour from your typical brownie recipe, and the hemp hearts add a subtle nutty flavor. Instead of topping these treats with sugar, we added hemp and raspberries for a fresh, fruity sweet. These would make the perfect Valentine's Day dessert!
Snowflake Hemp Heart Macaroons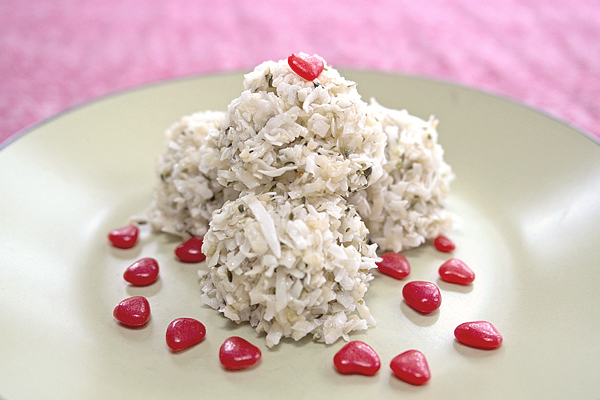 These Snowflake Hemp Heart Macaroons are deceptively simple. Just mix shredded coconut with honey and Manitoba Harvest hemp hearts, form into balls, and chill to help them keep their shape. The way these three ingredients complement each other, though, is magical. The floral honey, rich coconut, and earthy hemp hearts combine to create an otherworldly flavor in each mini macaroon. Use a special honey for this recipe, and you won't regret it.
Crispy Rice & Hemp Heart Squares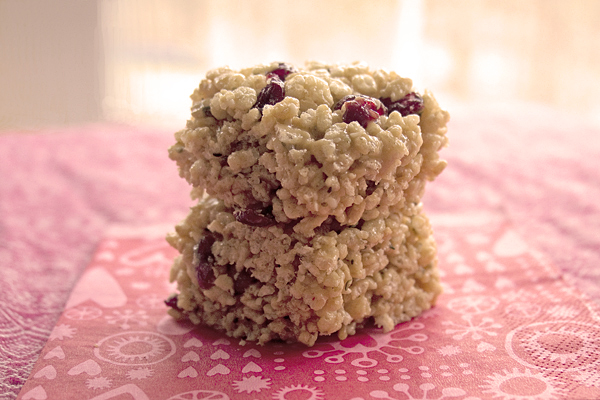 These Crispy Rice & Hemp Heart Squares are a fun grown up version of the classic treats. Instead of the standard sickly sweet, marshmallow-heavy recipe, this one includes brown rice syrup, almond butter, and Manitoba Harvest hemp hearts for richness balanced with a little sweetness. Mix in some Valentine-hued dried fruits like cherries or cranberries, and you have a sweet afternoon snack with plenty to share.
Hemp Heart Fudge Balls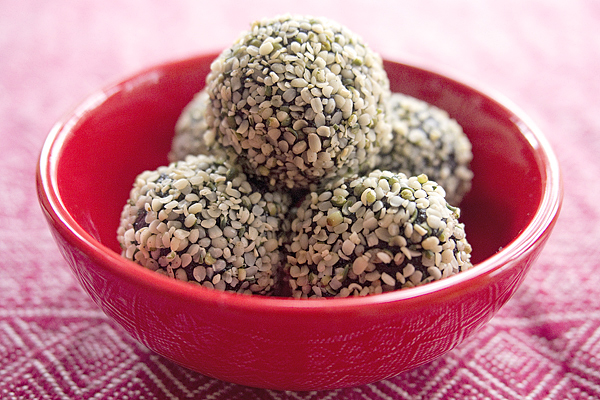 These Hemp Heart Fudge Balls are so easy to make and so fun to eat. Just mix and chill your healthy fudge dough, shape it into bite-sized balls, and roll them in as many hemp hearts as you like. Since we love hemp's nutty flavor, we opted to cover the fudge balls completely. The hemp hearts give these treats a nice crunch, a little intrigue, and more than a few heart-healthy omega-3s.
Blueberry Maple Hemp Shake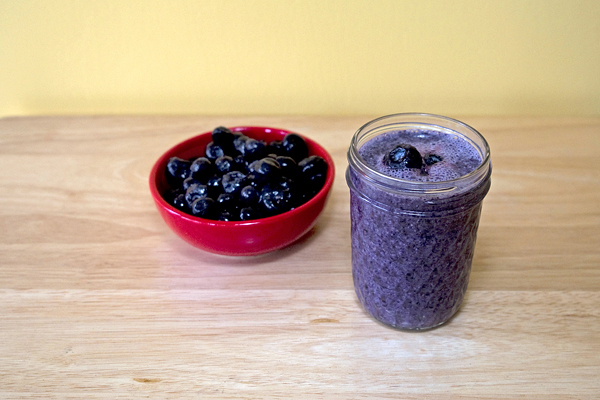 Though there's nothing wrong with starting the day with something sweet, we prefer this Blueberry Maple Hemp Shake. Packed with blueberries, almond (or hemp) milk, hemp hearts, and a little sweetener of your choice, this will get you going in the morning. Check out Manitoba Harvest's recipe page for dozens more great ways to use hemp in your morning smoothie!
Manitoba Harvest Hemp Hearts Giveaway!
We want you to celebrate your heart this month, so we've partnered with Manitoba Harvest to give away some of these healthy and delicious hemp hearts. Enter below for the chance to win one bag of natural and one bag of organic hemp hearts. How will you celebrate your heart with Manitoba Harvest hemp hearts?
Where to Buy? You can find Manitoba Harvest products at supermarkets and natural foods stores nationwide, or you can purchase Manitoba Harvest hemp hearts online for delivery right to your door. For more hemp goodness, check out Manitoba Harvest hemp protein powder (great for smoothies) and hemp oil (delicious as a dressing).
Full Disclosure: Manitoba Harvest is a sponsor of Gluten-Free Jet Set. We love their healthy hemp products, and we know you will, too. As always, all opinions and enthusiasm are our own.