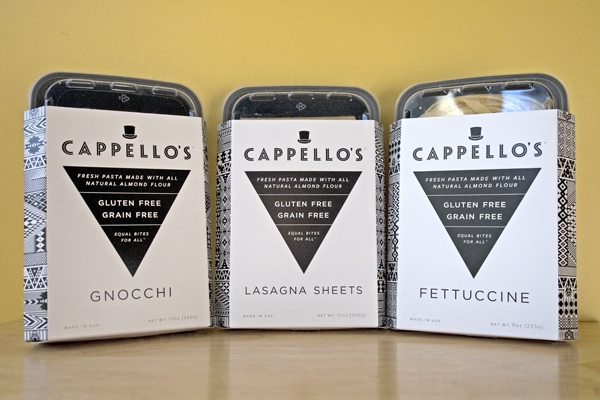 In a world where rice- and corn-based noodles are the norm, Cappello's gluten-free pasta rises above the pack. Instead of relying on these standard grains, Cappello's recipe highlights a slightly unusual ingredient: almonds. With almond flour, tapioca flour, and cage-free eggs as its primary components, this pasta is not only gluten-free but also grain-free. Cappello's products are totally unique and completely delicious, and they've encouraged us to thoroughly rethink quick and healthy pasta meals. Read on for how we prepared the fettuccine, gnocchi, and lasagna AND enter to win some for yourself!
Cappello's Gluten-Free Pasta Review
Cappello's gluten-free pasta isn't like any you've had before: it's thick and substantial with a fantastic bite. When you cook it just right (we like it a little past al dente), it elevates any pasta meal to the next level. Taking a cue from Smitten Kitchen, we slow roasted some cherry tomatoes with garlic and olive oil and tossed it all with this grain-free fettuccine for an amazing pasta meal.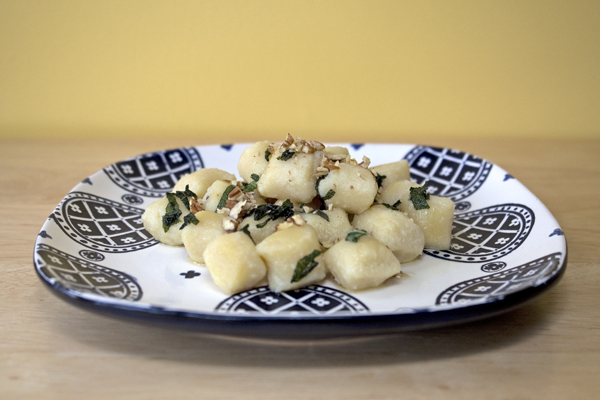 For Cappello's gnocchi, we kept the preparation simple in order to keep the spotlight on the pasta. This gnocchi cooks in just a few minutes (it's done when the pasta floats), just enough time to whip up a brown butter sauce with fresh sage and walnuts. This recipe from Serious Eats makes the perfect earthy complement to Cappello's potato and almond flour gnocchi.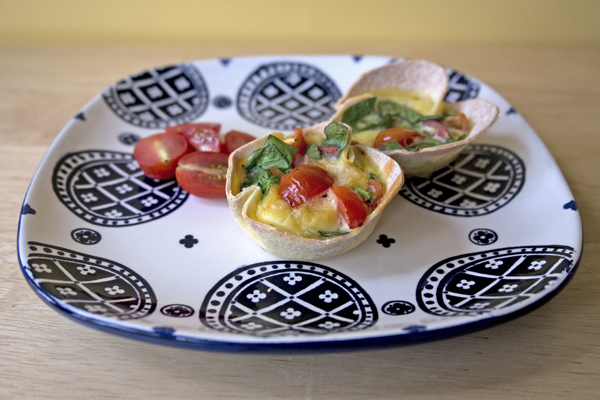 Cappello's lasagna sheets scream creativity. Since they're soft and pliable right out of the package, they're easy to mold, shape, and work into all kinds of fun dishes, from traditional pasta bakes to lasagna rollups. These egg and spinach breakfast tarts, inspired by Livin Paleo, couldn't be tastier or easier to make with Cappello's gluten-free pasta as the crust.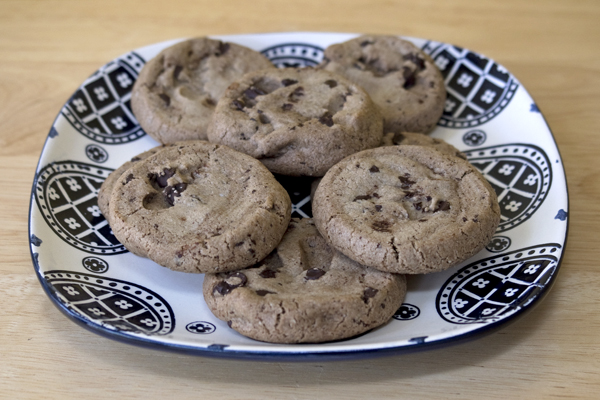 Did someone say dessert? Cappello's also makes an almond-based cookie dough that makes baking chocolate chip cookies a breeze. Sometimes we don't make it all the way to the oven, though. Since Cappello's gluten-free cookie dough is vegan, it's safe (and recommended) to eat without baking. We can't think of a better way to finish a gluten-free pasta meal!
Cappello's Gluten-Free Pasta Giveaway!
We would love for you to try this gluten-free and grain-free pasta for yourself. We've partnered with Cappello's to give away a taste of each. Enter the giveaway below, and we'll randomly select a winner on Monday, February 2nd!
Where to Buy? You can purchase Cappello's products at supermarkets and natural food stores across the country, or you can buy them online and have them shipped right to your door.
Disclosure: Cappello's generously provided us with products for review. As always, all opinions and enthusiasm are our own.