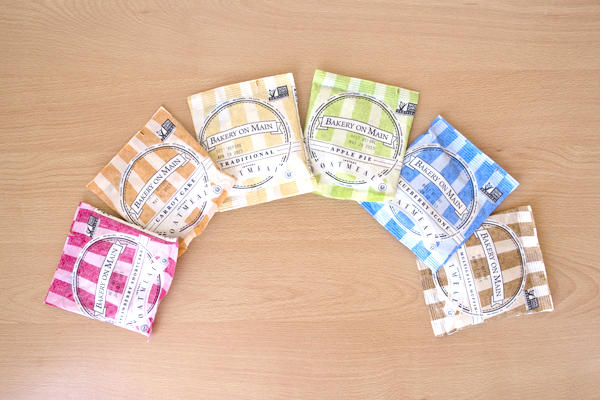 Bakery On Main: Gluten-Free Oatmeal Review
Breakfast: it's such an important way to start the day, but it can be so tough to get right. If like most of us, you lead a life filled to the brim with family, work, or travel, how do you find the time to fit in a hot, healthy meal on the go? Bakery On Main gluten-free oatmeal is perfect for busy people and families who want to start their mornings on the right foot.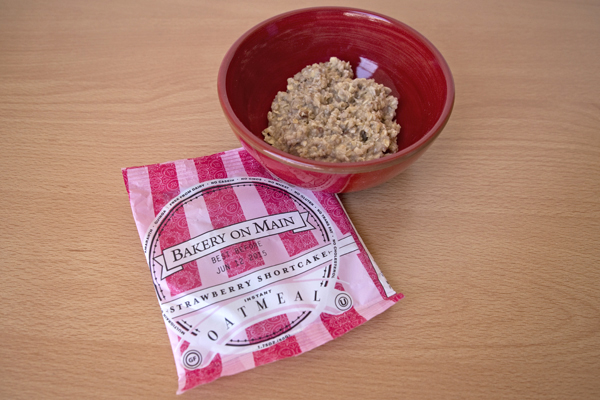 Whether you're on the sophisticated or the straightforward end of the flavor spectrum, Bakery On Main makes an oatmeal for everyone, adults and kids alike. Each variety is distinctive and flavorful but never too sweet or spicy. Strawberry Shortcake
, which has a fun, fruity flavor and features freeze dried strawberries as its third(!) ingredient, is a sure winner with kids.
Carrot Cake
, with its deep clove, cinnamon, and ginger spices, is one of the more adult flavors in the mix. In other words, it's exactly what I want to eat on a cool fall morning. Like all Bakery On Main oatmeal varieties, this one also includes a full grain and seed blend with oats, chia seeds, flax meal, quinoa, and amaranth.
While five of the six oatmeal varieties are packed with flavor, Traditional
is your blank canvas. Eat it plain to really enjoy all of the tasty grains and seeds, or add your favorite oatmeal toppings to spice it up. We're fans of adding bananas and walnuts or cranberries and brown sugar, but the possibilities are endless.
If you avoid oats due to cross-contamination concerns, Bakery On Main has you covered. All of the company's products are made in a GF facility, and everything they make—even the oatmeal—is certified gluten-free. It's also kosher and non-GMO. That means everyone can enjoy Apple Pie
, which tastes like the real thing. It's like eating pie for breakfast, only way healthier!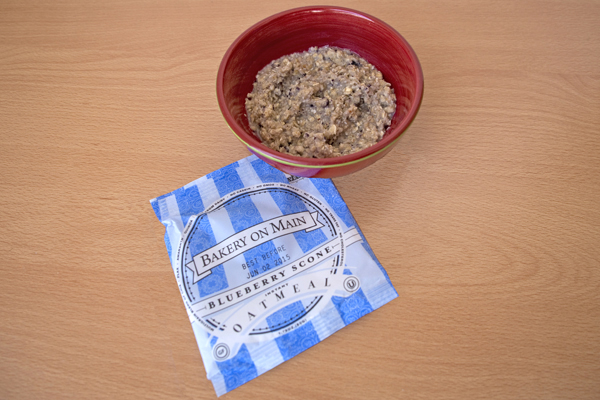 Each Bakery On Main flavor features a great mix of grains and seeds—including a couple of superfoods—ensuring that your breakfast is totally satisfying. With 5 grams of fiber and 6 grams of protein per packet, you'll have plenty of energy to get through the morning. With tasty flavors like Blueberry Scone
, made with freeze dried blueberries, your tastebuds will also be energized.
For folks on the go, the best part about Bakery On Main gluten-free oatmeal is that it's both instant and portable. Stir about a half cup of hot water into the oats, and you'll be eating breakfast within seconds. Since the packets are compact, they're easy to tuck in your purse or suitcase for a quick breakfast at work, in a hotel room, or on the train. We never take a trip without at least a few oatmeal packets! Plus, an instant Maple Multigrain Muffin
oatmeal packet is a much easier, healthier, and tastier alternative to its namesake.
Bakery On Main Gluten-Free Oatmeal Giveaway!
Whether you're a devoted fan or a new convert, we want to give you the chance to get your hands on some of this delicious and nutritious oatmeal for yourself. Enter the giveaway below to win three boxes of gluten-free instant oatmeal. We'll randomly select two winners on Monday, December 15th!
Where to Buy? You're in luck: you can also find Bakery On Main gluten-free oatmeal online and in stores around the country. Purchase Bakery On Main products on the company's website, through Amazon
, and in supermarkets and Target stores near you.
Full Disclosure: Bakery On Main is a sponsor of Gluten-Free Jet Set. We love their certified gluten-free instant oatmeal, and we know you will, too. As always, all opinions expressed are our own.