When traveling gluten-free outside of the United States, it doesn't take long to realize that some countries simply handle the gluten-free lifestyle better than others. In Italy awareness of celiac disease is high, and the hospitality industry is more than prepared to feed gluten-free eaters safely. In Japan the focus is on naturally gluten-free foods such as rice and fish, so many fresh options are readily available. And in Sweden healthy, organic food is celebrated, so simple, nourishing gluten-free options are the norm.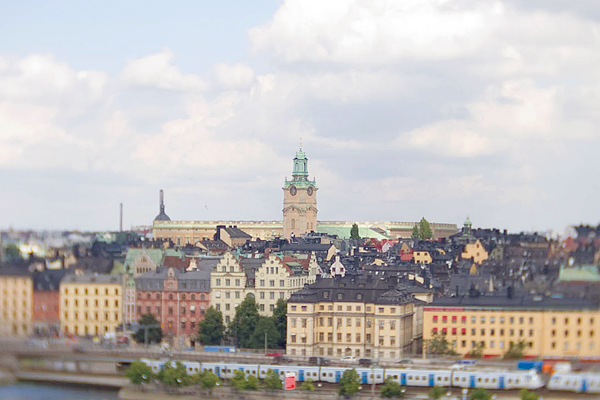 Gluten-Free Clarion Hotel Sign Stockholm
In Stockholm gluten-free food is plentiful, going hand-in-hand with the Swedish tendency toward healthy cuisine with a touch of excess. The Clarion hotels in Stockholm, of which there are a handful, do a fantastic job with gluten-free breakfast. There's no menu to order from, but most Clarions offer a smörgåsbord with the cost of the room. At the Clarion Hotel Sign in central Stockholm, you can start your day off on the right foot with an extensive selection of organic fruit and yogurt, at least a half dozen cheese varieties, and your choice of preserved meat and fish. A chef will prepare omelettes upon request, expertly filling each with vegetables, cheese, and breakfast meats. The icing on the cake, however, is the half-dozen gluten-free breads and pastries offered each day. The gluten-free section is separated from the rest of the buffet and clearly labeled in English and Swedish (glutenfritt). Top your glutenfritt bröd with one of several local jams—try the cloudberry—and you've got perfect fuel for sightseeing.
Gluten-Free Stockholm
Once the smörgåsbord has worn off, you'll want to explore other gluten-free options. In Stockholm's Old Town (Gamla Stan), Under Kastanjen bakes a wide array of gluten-free breads and pastries—and some of them are also lactose-free. Call ahead to discuss specifics or place an order. Jacob's Takeaway, near Stockholm's central train station, offers Scandinavian open-faced sandwiches on gluten-free bread. Pick one up before hopping on the train or Tunnelbana. Chutney, in hip Södermalm, serves big plates of Indian-inspired vegetarian curries. The servers speak excellent English and can advise about ingredients and preparation. To round out the night at the Sign, visit Marcus Samuelsson's American Table and be sure to ask the staff for daily gluten-free options.
Where? The Clarion Hotel Sign is located at Östra Järnvägsgatan 35, Stockholm (+46-8-676-98-00).